Daily Questions Challenge for SSC CGL Exams -09 July 2022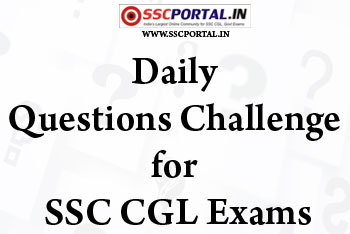 Daily Questions Challenge for SSC CGL Exams – 09 July 2022
1.Which state government has decided to introduce India's first Right to Health Bill?
a.Uttar Pradesh
b.Assam
c.Delhi
d.Rajasthan
2.Who has been appointed as the new Managing Director and CEO of SBI General Insurance?
a.Paritosh tripathi
b.Sanjay sinha
c.Raman kumar
d.Ashutosh singh
3.Which state will host India's biggest shopping festival in 2023?
a.Uttar Pradesh
b.Delhi
c.Karnataka
d.Tamilnadu
Download Current Affairs PDF
Download SSC EXAMS EBOOK PDF
PRINTED Study Notes for SSC CGL Exam
Click Here For Current Affairs Archive
Answer: 1.(D),2.(A),3.(B)