Daily Questions Challenge for SSC CGL Exams -13 August 2022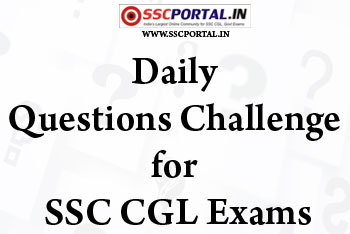 Daily Questions Challenge for SSC CGL Exams – 13 August 2022
1.Who took over as the fourteenth Vice President of the country and the Chairman of the Rajya Sabha?
a.Nitish kumar
b.Margret alwa
c.Jagdeep Dhankhar
d.Venkaiah naidu
2.In Commonwealth Championship 2022 In which event c.a  Bhavani Devi won the gold medal?
a.Badminton
b.Weightlifting
c.Table tennis
d.Fencing
3.Who has been appointed as the next Chief Justice of India?
a.Ranjan gogoi
b.Vinit saran
c.Uday umesh lalit
d.Ranjan sinha
 
Download Current Affairs PDF
Download SSC EXAMS EBOOK PDF
PRINTED Study Notes for SSC CGL Exam
Click Here For Current Affairs Archive
Answer: 1.(C),2.(D),3.(C)