Daily Questions Challenge for SSC CGL Exams -20 June 2022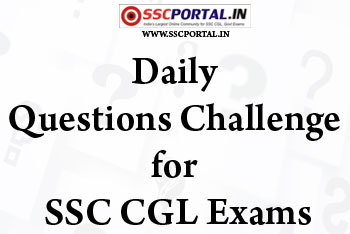 Daily Questions Challenge for SSC CGL Exams – 20 June 2022
1. What percentage reservation has been announced by the central government for Agniveers in CAPFs and Assam Rifles?
a.5%
b.10%
c.15%
d.20%
2.Who has tied up with Jio BP to support the "EV100 Initiative of Climate Group's 100% EV Fleet by 2030"?
a.Zomato
b.Swiggy
c.Amazon
d.Flipkart
3.Which country has launched 'Fully indigenously built' naval ship "Fujian"?
a.India
b.Japan
c.China
d.America
Download Current Affairs PDF
Download SSC EXAMS EBOOK PDF
PRINTED Study Notes for SSC CGL Exam
Click Here For Current Affairs Archive
Answer: 1.(B),2.(A),3.(C)