Daily Questions Challenge for SSC CGL Exams -23 August 2022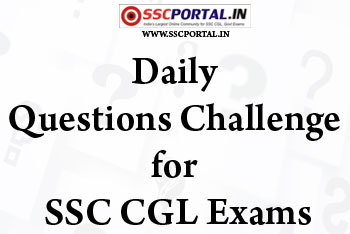 Daily Questions Challenge for SSC CGL Exams – 23 August 2022
1.Which state's international airport has been agreed to be named after Shaheed-e-Azam Bhagat Singh?
a.Haryana and Punjab 
b.Delhi
c.Jammu and Kashmir
d.Uttar Pradesh
2.India's first indigenous kit for monkeypox test has been launched in which state?
a.Tamilnadu
b.Andhra Pradesh
c.Madhya Pradesh
d.Gujarat 
3.In which state the project 'Vidya Rath – School on Wheels' has been started?
a.Manipur
b.West Bengal
c.Assam
d.Delhi
Download Current Affairs PDF
Download SSC EXAMS EBOOK PDF
PRINTED Study Notes for SSC CGL Exam
Click Here For Current Affairs Archive
Answer: 1.(A),2.(B),3.(C)