Daily Questions Challenge for SSC CGL Exams -23 July 2022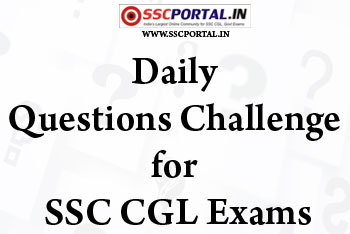 Daily Questions Challenge for SSC CGL Exams – 23 July 2022
1.In which state the winners of the 68th National Film Awards have been announced?
a.Delhi
b.Maharashtra
c.Karnataka
d.Andhra Pradesh
2.When was the Pradhan Mantri Vaya Vandana Yojana launched?
a.21 july 2016
b.21 july 2017
c.21 july 2018
d.21 july 2019
3.Which state ranks first in NITI Aayog's India Innovation Index 2021?
a.Bihar
b.Delhi
c.Karnataka
d.Kerala
Download Current Affairs PDF
Download SSC EXAMS EBOOK PDF
PRINTED Study Notes for SSC CGL Exam
Click Here For Current Affairs Archive
Answer: 1.(A),2.(B),3.(C)