Daily Questions Challenge for SSC CGL Exams -23 June 2022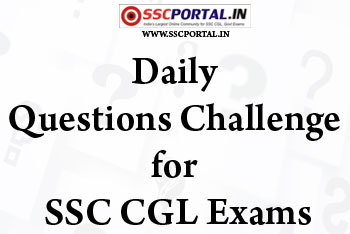 Daily Questions Challenge for SSC CGL Exams – 23 June 2022
1. Which airport has become the first airport in India to run entirely on hydroelectric power and solar power?
A.Indira Gandhi International Airport, Delhi
B.Chhatrapati Shivaji International Airport, Mumbai
C.Rajiv Gandhi International Airport, Hyderabad 
D.Kempegowda International Airport, Bangalore
2.Which space agency will put two communication satellites belonging to India and Malaysia into geostationary orbit in June 2022?
a.National Space Science Agency
b.European Space Agency
c.German Aerospace Center
d.Israeli Space Agency
3.Which country has successfully launched "Nuri Rocket" recently?
a.Iran
b.Pakistan
c.India
d.South korea
Download Current Affairs PDF
Download SSC EXAMS EBOOK PDF
PRINTED Study Notes for SSC CGL Exam
Click Here For Current Affairs Archive
Answer: 1.(C),2.(D),3.(A)