Daily Questions Challenge for SSC CGL Exams -24 August 2022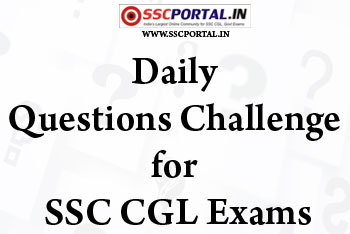 Daily Questions Challenge for SSC CGL Exams – 24 August 2022
1.Who has been appointed as the new High Commissioner of India to England?
a.Sanjay dixit
b.Amresh singh
c.Vikram Doraiswamy
d.Nanhe lal srivastava
2.In which state HPCL has started its first biogas compressed from cow dung project?
a.Rajasthan
b.Madhya Pradesh
c.Uttar Pradesh
d.Kerala
3.What is the rank of India in the International Astronomy and Astrophysics Olympiad?
a.1st
b.2nd
c.3rd
d.4th
Download Current Affairs PDF
Download SSC EXAMS EBOOK PDF
PRINTED Study Notes for SSC CGL Exam
Click Here For Current Affairs Archive
Answer: 1.(C),2.(A),3.(C)