Daily Questions Challenge for SSC CGL Exams -25 August 2022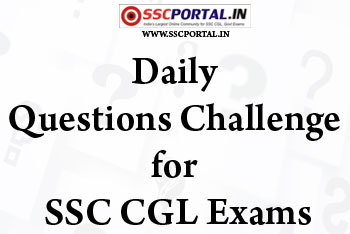 Daily Questions Challenge for SSC CGL Exams – 25 August 2022
1.Tata New announced a partnership with which bank to launch a co-branded credit card offering high rewards?
a.Icici bank
b.Hdfc bank
c.Axis bank
d.Kotak Mahindra bank
2.Which airline recently announced to operate daily flights between Mumbai and Abu Dhabi from October 1?
a.Air india
b.Indigo
c.Vistara
d.Spice jet
3.With which country Israel has signed the first agreement for cyber-financial cooperation?
a.America
b.Australia
c.India
d.China
Download Current Affairs PDF
Download SSC EXAMS EBOOK PDF
PRINTED Study Notes for SSC CGL Exam
Click Here For Current Affairs Archive
Answer: 1.(B),2.(C),3.(A)