Daily Questions Challenge for SSC CGL Exams -25 June 2022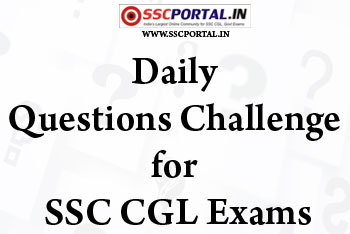 Daily Questions Challenge for SSC CGL Exams – 25 June 2022
1.What is the rank of India in the Global Skills Report (GSR) 2022 released by Coursera?
A.65TH
B.66TH
C.67TH
D.68TH
2.Who wrote the book "From Lucknow to Lutyens: The Power and Play of Uttar Pradesh"?
A.ABHIGYAN PRAKASH
B.NARENDRA SINGH
C.ANJALI DIXIT
D.AMAR SINHA
3.ISRO has successfully launched the communication satellite GSAT-24 from which country's space agency on 23 June 2022?
A.JAXA
B.EUROPEAN SPACE AGENCY
C.FRENCH GUIANA
D.CHINA NATIONAL SPACE ADMINISTRATION
Download Current Affairs PDF
Download SSC EXAMS EBOOK PDF
PRINTED Study Notes for SSC CGL Exam
Click Here For Current Affairs Archive
Answer: 1.(D),2.(A),3.(C)