Daily Questions Challenge for SSC CGL Exams -26 August 2022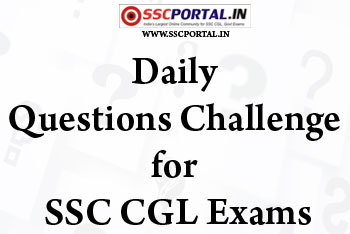 Daily Questions Challenge for SSC CGL Exams – 26 August 2022
1.In which country has the Indian vaccine Rotavirus Oral Vaccine, Rotavac, been introduced to immunise children against the deadly disease diarrhoea?
a.China
b.Egypt
c.Nigeria
d.India
2.Which country launched the world's first fleet of hydrogen-powered passenger trains?
a.America
b.Germany
c.France
d.China
3.Researchers from which Institute of Technology recently discovered a new way to find sugar substitute from sugarcane waste?
a.IIT madras
b.IIT Bombay 
c.IIT Delhi 
d.IIT Guwahati
Download Current Affairs PDF
Download SSC EXAMS EBOOK PDF
PRINTED Study Notes for SSC CGL Exam
Click Here For Current Affairs Archive
Answer: 1.(C),2.(B),3.(D)