Daily Questions Challenge for SSC CGL Exams -26 July 2022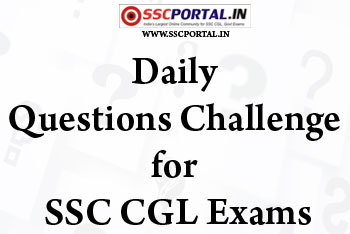 Daily Questions Challenge for SSC CGL Exams – 26 July 2022
1.Neeraj Chopra has won which medal in the javelin throw event in World Athletics?
A.Gold
B.Silver
C.Bronze
D.None of these
2.In which language is 'Soorarai Pottru'declared the 'Best Feature Film' at the 68th National Film Awards?
a.Malayalam
b.Kannada
c.Tamil
d.English
3.In which state of India, the state police has first started the e-FIR system?
a.Gujarat
b.Maharashtra
c.Bihar
d.Uttar Pradesh
Download Current Affairs PDF
Download SSC EXAMS EBOOK PDF
PRINTED Study Notes for SSC CGL Exam
Click Here For Current Affairs Archive
Answer: 1.(B),2.(C),3.(A)