Model Questions for SSC CGL (SET-64) GENERAL INTELLIGENCE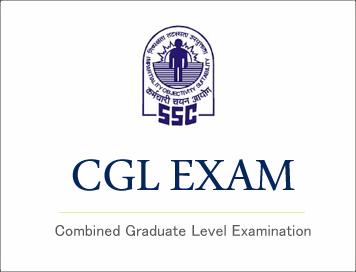 Model Questions for SSC CGL (SET-64) GENERAL INTELLIGENCE
Q1. A clock gains five minutes every hour. What will be the angle traversed
by the second hand in one minute?
(a) 360°
(b) 360.5°
(c) 390°
(d) 380°
Q2. B is twice as odd as A but twice younger than F. C is half the age of A
but is twice older than D. Who is the second oldest?
(a) B
(b) F
(c) D
(d) C
Q3. A two member committee comprising of one male and one female member is
to be constituted out of five males and three females. Amongst the females, Ms.
A refuses to be a member of the committee in which Mr. B is taken as the member.
In how many different ways can the committee be constituted?
(a) 11
(b) 12
(c) 13
(d) 14
Q4. Find the wrong number in the series.
        6, 12, 21, 32, 45, 60
(a) 6
(b) 12
(c) 21
(d) 32
Q5. Ramesh ranks 13th in a class of 33 students. There are 5 students below
Suresh rank wise. How many students are there between Ramesh and Suresh?
(a) 12
(b) 14
(c) 15
(d) 16

E-Books for SSC CGL, CHSL, JE, MTS Govt Exams
Printed Study Kit for SSC CGL (Tier-1) Exam
एसएससी CGL(Tier-1) HINDI परीक्षा ​​अध्ययन सामग्री
Answer:
1. (b) 2. (a) 3. (d) 4. (a) 5. (b)