Model Questions for SSC CGL (SET-80) GENERAL INTELLIGENCE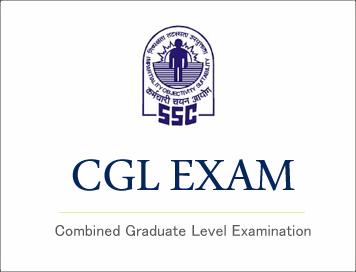 Model Questions for SSC CGL (SET-80) GENERAL INTELLIGENCE
1. How many triangles are there in the following figures?

(a) 29
(b) 27
(c) 23
(d) 30
2. Some equations are solved on the basis of a certain system. Find the
correct answer for the unsolved equation on that basis.
If 324 ×289 =35, 441 ×484 =43, 625 × 400 = 45, find the value of 256× 729.
(a) 33
(b) 35
(c) 43
(d) 34
3. Directions: From the given answer figures, select the one in which the
question figures is hidden/embedded.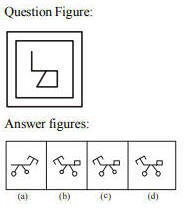 4. Directions: If a mirror is placed on the line MN, then which of the
answer figures is the correct image of the given question figure?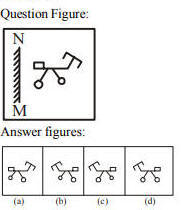 5. Direction: A series of figures is given which can be grouped into
classes. Select the group into which the figures can be classified from the
given responses.

(a) 1 3 4, 4 2 5, 6 7 8
(b) 1 4 8, 2 5 7, 3 6 9
(c) 2 5 6, 3 4 8, 1 7 9
(d) 3 4 8, 2 3 5, 1 6 7

E-Books for SSC CGL, CHSL, JE, MTS Govt Exams
SSC CGL (Tier-1&2) QUICKER Study Notes
Printed Study Kit for SSC CGL (Tier-1) Exam
Answer:
1. (b) 2. (c) 3. (d) 4. (b) 5. (b)