(THE GIST OF PIB) 7th Annual Meeting of Board of Governors of Asian Infrastructure Investment Bank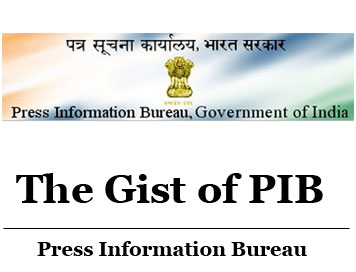 ---
---
(THE GIST OF PIB)  7th Annual Meeting of Board of Governors of Asian Infrastructure Investment Bank
[November-2022]
---
---
7th Annual Meeting of Board of Governors of Asian Infrastructure Investment Bank
Union Minister of Finance & Corporate Affairs Smt. Nirmala Sitharaman attended the 7th Annual Meeting of the Board of Governors of Asian Infrastructure Investment Bank (AIIB) via video conference from New Delhi.
The Finance Minister shared her thoughts in the Governor's Roundtable Discussion on the theme "Financing Infrastructure in a Crisis-Prone World".
About:
AIIB is a multilateral development bank that aims to improve economic and social outcomes in Asia.
The headquarters of this bank is located in Beijing, China.
All powers of the Bank are vested in our Board of Governors, which is the highest decision-making body under our Articles of Agreement.
AIIB has 105 members. China is the AIIB's largest shareholder with a 26.5% voting share. India is the second-largest, with 7.5%, followed by Russia, which has a 5.97% voting share.
India is a Founding Member of AIIB. India also has the largest project portfolio within AIIB.

Courtesy: PIB